Majówka Mazowiecko-Świętokrzyska - relacja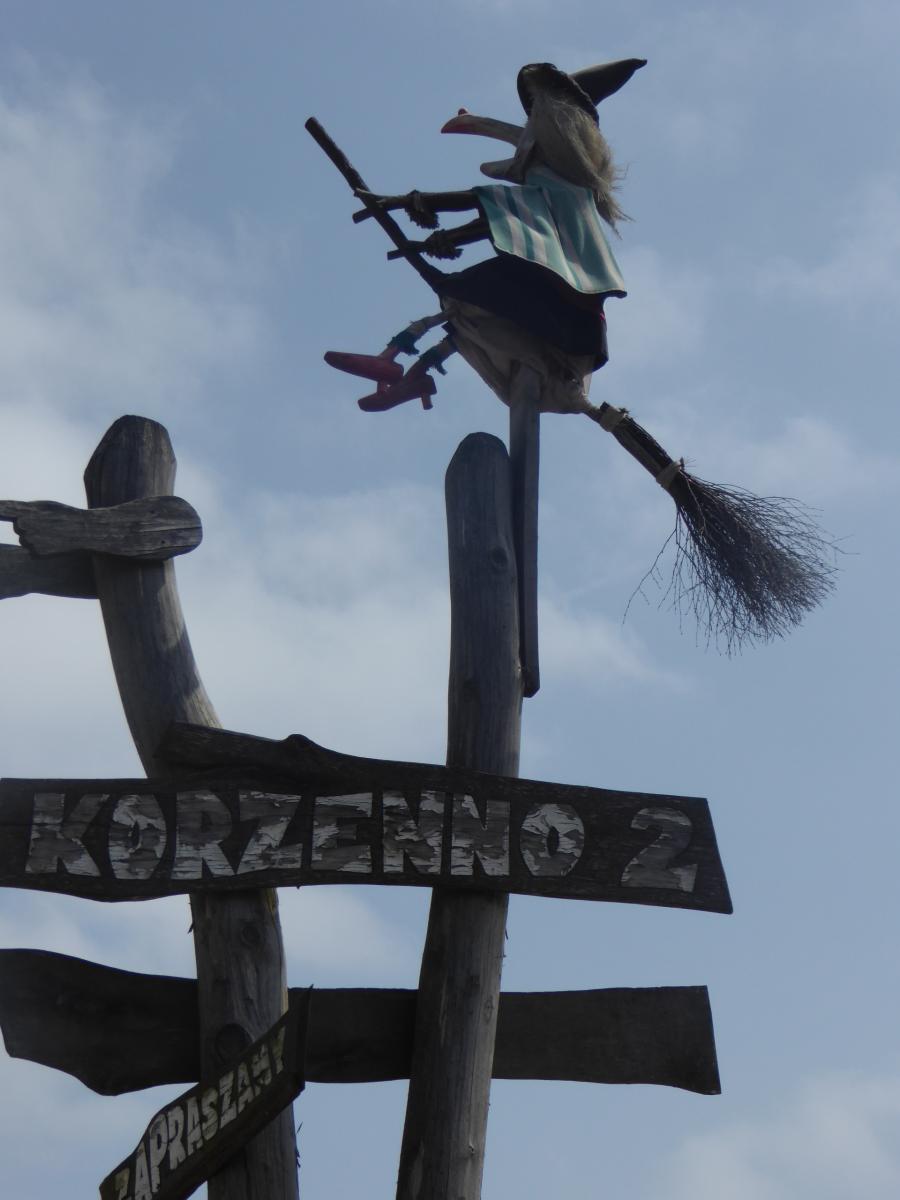 Łódź żegna nas deszczem, pełni obaw patrzymy na chmury. W Opocznie opady zostawiamy za sobą i udajemy się na zwiedzanie miasta. Nad nim unosi się duch romansu Kazimierza Wielkiego z piękną Esterą. Podziwiamy zamek muzeum, zabytkowy kościół i udajemy się w dalszą drogę. W Przysusze zwiedzamy Muzeum Oskara Kolberga. Starsze pokolenie pamięta audycje radiowe zatytułowane "Z Kolbergiem po kraju". Pani przewodnik ciekawie opowiada o słynnej rodzinie, pokazując interesujące eksponaty m.in. unikatowe wydania dzieł Kolberga. Śpimy w PTSM w Szydłowcu. Urokliwe miasto z wielowiekową tradycją, z relikwiami Św. Zygmunta, z wieżą, zamkiem i pysznymi ciastkami i kawą w cukierni na rynku. Pan Tomek, mimo chłodu, oprowadza nas po ważniejszych miejscach, czas szybko płynie.
i pora wsiadać na rowery.
Na trasie: Huta w Chlewiskach, Iłża z ruinami zamku i turniejem rycerskim i Wólka Bałtowska z noclegiem w agroturystyce "U Karoliny". Wieczorem drogą ciągnącą się po dnie wąwozu odwiedzamy w Bałtowie dinozaury i osadę ludzi pierwotnych.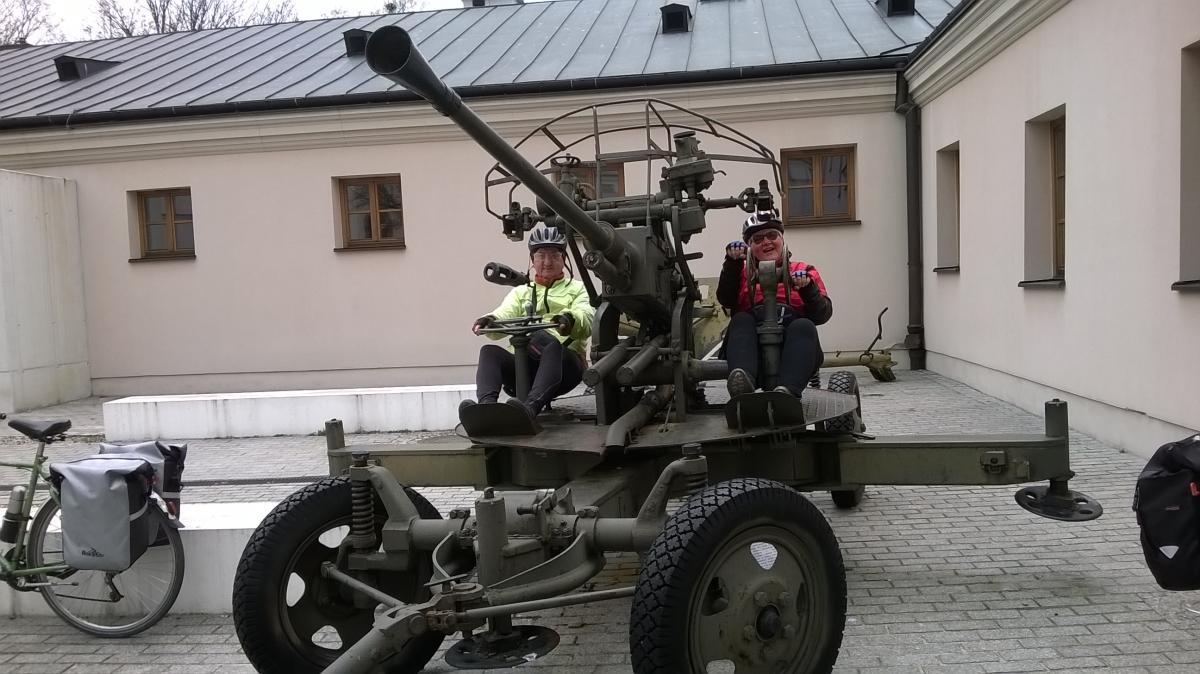 W Krzemionkach Opatowskich możemy się przyjrzeć ciężkiej pracy górników sprzed 5000 tys. lat. Jest to największy na świecie kompleks prehistorycznych kopalń krzemienia. W Opatowie zwiedzamy z przewodnikiem trasę podziemną i kolegiatę ze słynnym Lamentem Opatowskim. Na rowerowym szlaku czeka na nas jeszcze jedna niespodzianka. To ruiny zamku Krzyżtopór w Ujeździe! Sama nazwa przyprawia o dreszcze, widok też! Obiekt ten, przed powstaniem Wersalu, należał do
największych w Europie. Niestety w swej świetności funkcjonował zaledwie jedenaście lat. Po noclegu w przyjaznej agroturystyce w Haliszce ruszamy w dalszą drogę "z górki i pod górkę". Towarzyszy nam słynny świętokrzyski wiatr i piękne widoki. Przystanek w Rakowie (słynny ośrodek ariański Braci Polskich - przykład dawnej polskiej tolerancji) i po 82 kilometrach witają nas Kielce i miłe nam schronisko PTSM. Miasto, znane nam z poprzedniej majówki, ma dla nas niespodziankę historyczną! - Muzeum
Pamięci Narodowej, obiekt na skalę XXI wieku, multimedialne, przyjazne zwiedzającym. Krwawa historia naszego narodu zamknięta w murach dawnego więzienia.
Nie sposób wymienić wszystkich ciekawych miejsc w krótkim opisie. Zostaną zatrzymane w kadrze i naszej pamięci.
Majówka świętokrzyska 2017 została zakończona, są już plany na następną!