Wycieczka 5 sierpnia 2012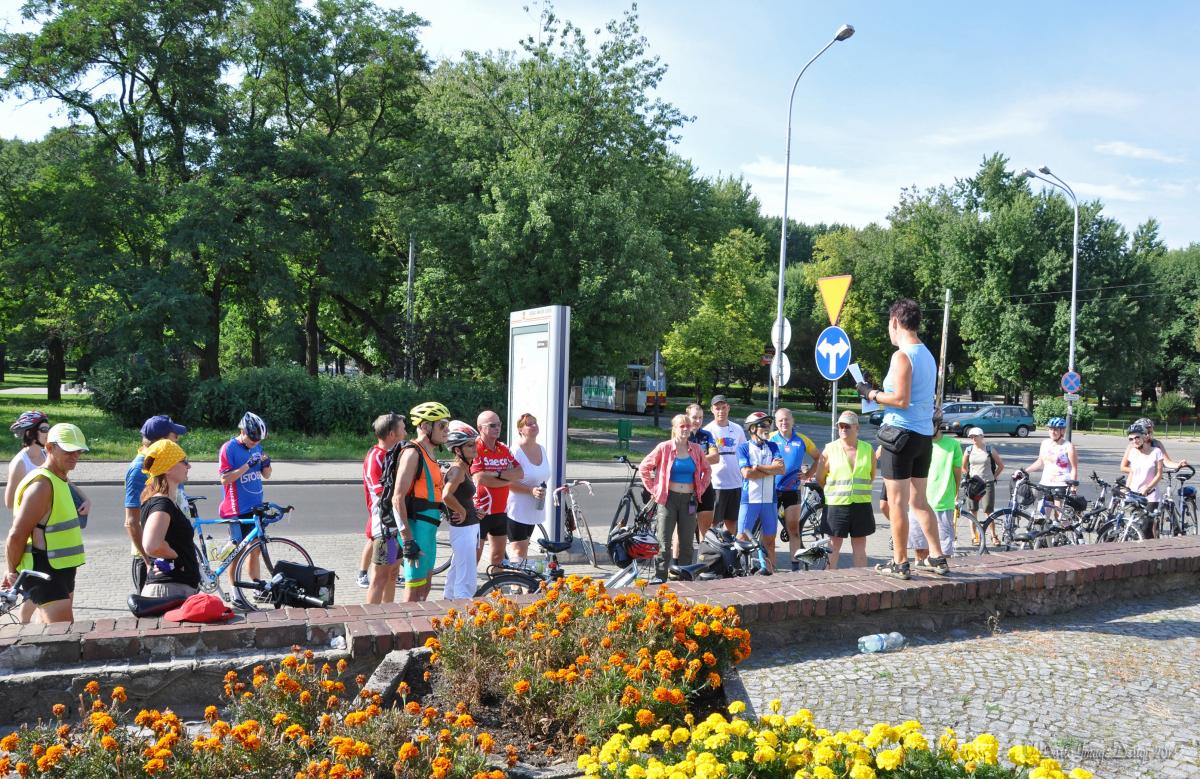 5 sierpnia, w piękny niedzielny ranek, chętnych do przejażdżki rowerami było ponad 40 rowerzystów. Po zjechaniu z asfaltów zostało nas 34 osoby.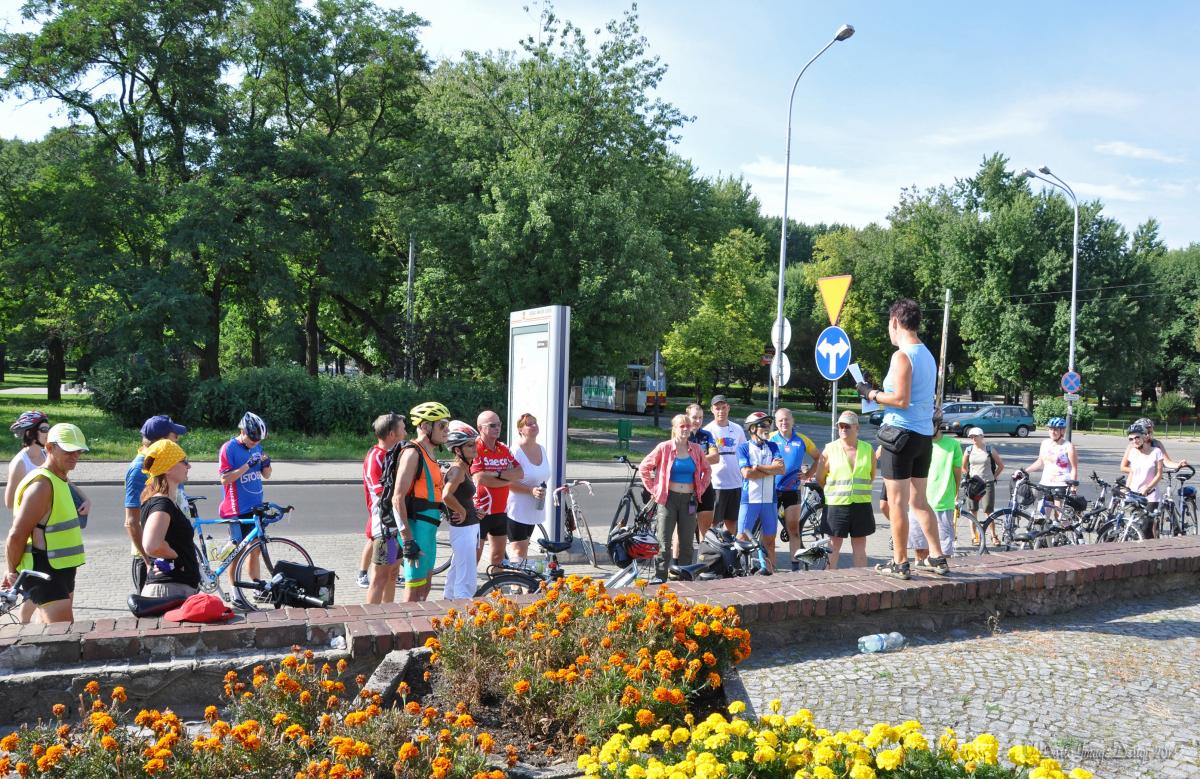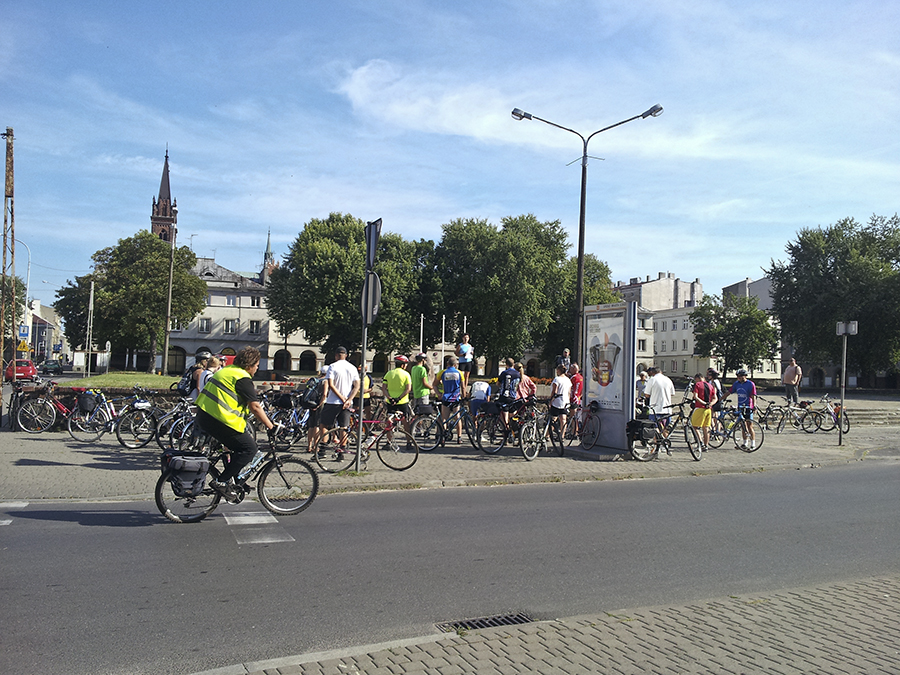 Pojechaliśmy przez Łagiewniki Stare, Modrzew, Rosanów, Ciosny, Swędów, Czaplinek, Skotniki..
W Modrzewiu zatrzymaliśmy się w Dolinie Czerniawki. Jest to piękny zespół przyrodniczo- krajobrazowy. Charakterystyczna dla Krawędzi Wyżyny Łódzkiej meandrująca rzeczka, głęboko wcięta dolina oraz urozmaicona rzeźba stoków doliny. Niektórzy rozglądali się z niedowierzaniem, ze tak blisko Łodzi mamy takie górzyste tereny. Po krótkim odpoczynku pojechaliśmy do Dzierżąznej, by zatrzymać się przy źródłach rzeki – Dzierżązna.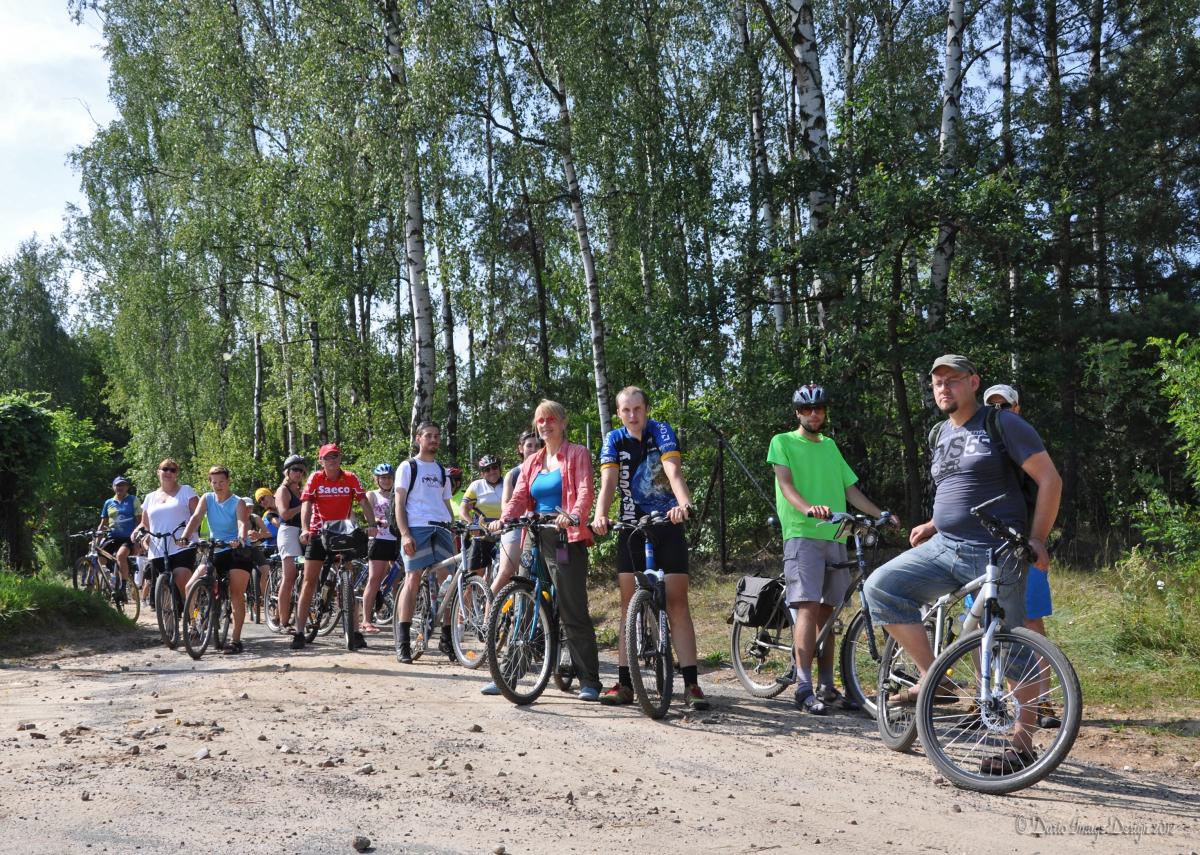 Widok wysączania się wody spod gleby jest tam bardzo ciekawy. Wygląda, jakby ziemia się gotowała.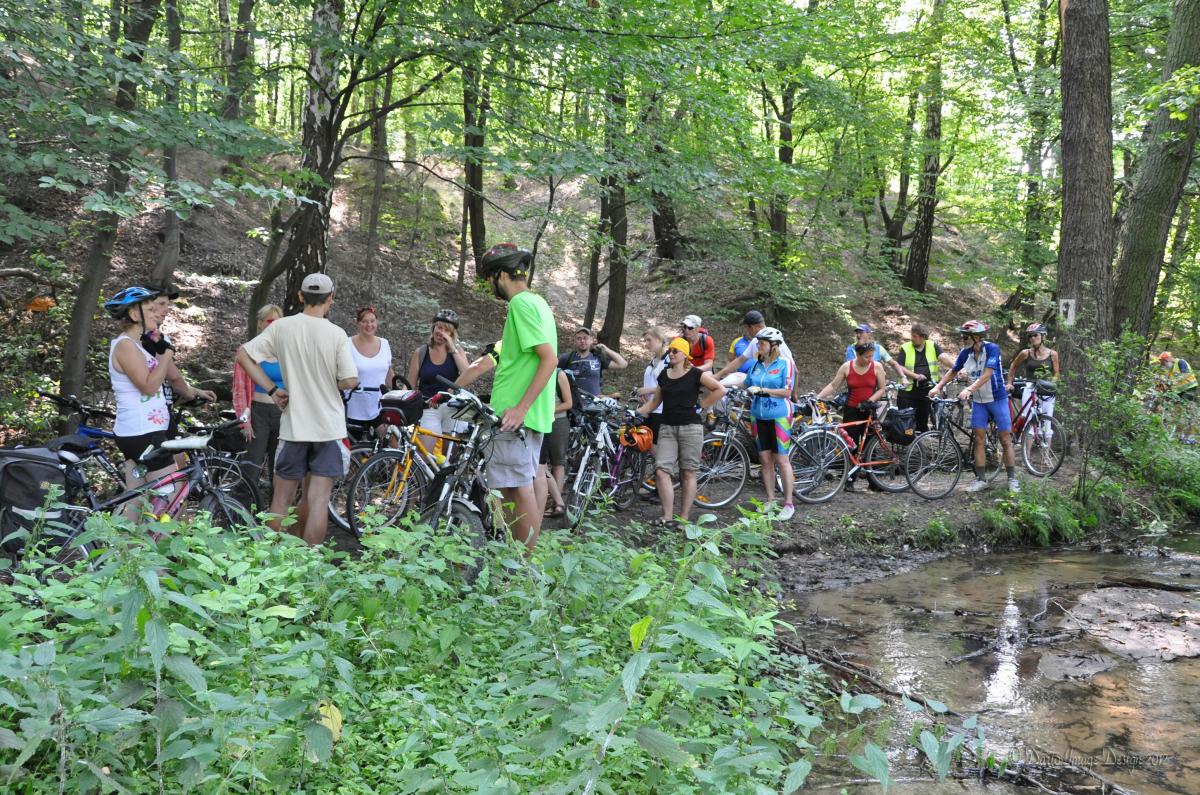 Ruszyliśmy w kierunku Białej. Tam zatrzymaliśmy się przy drewnianym kościółku pochodzącym z XVII wieku.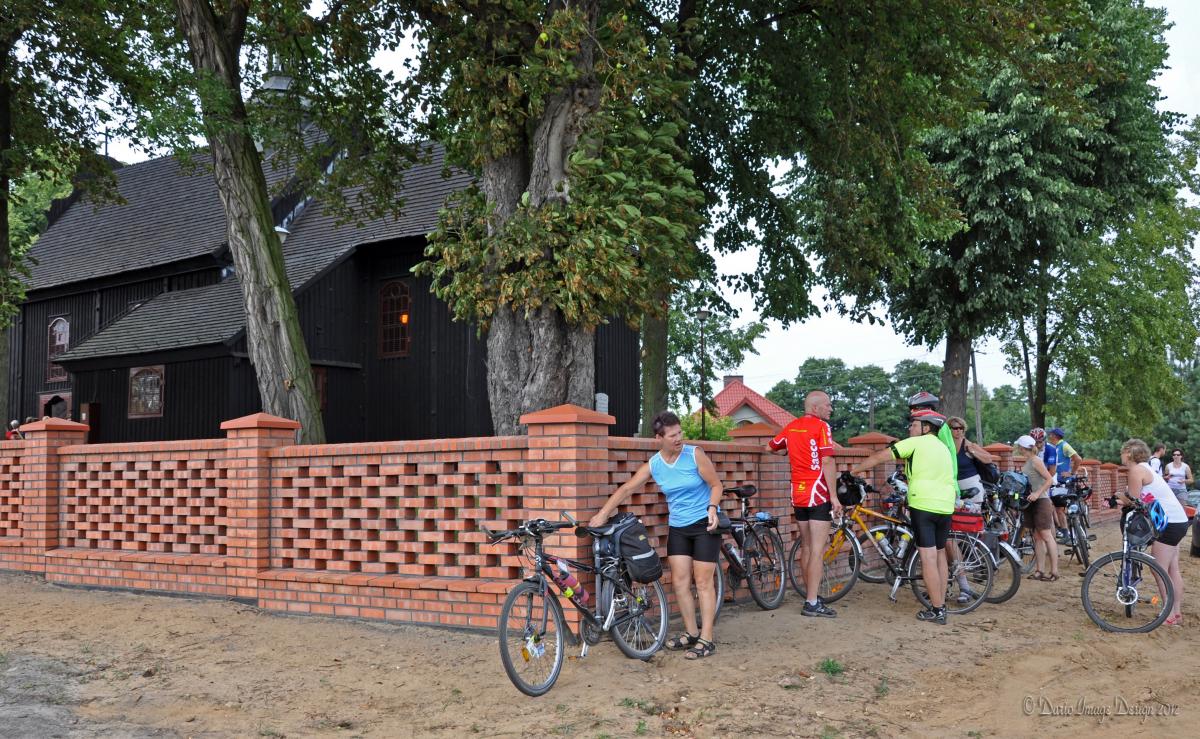 Jest jednym z najstarszych i najcenniejszych zabytków w okolicy. Jest to budowla konstrukcji zrębowej, oszalowana i kryta gontem. Następnie udaliśmy się do Kęblin. Tam zatrzymaliśmy się przy obelisku poświęconym żołnierzom 28 pułku Strzelców Kaniowskich, którzy w czasie II wojny światowej stoczyli bój z hitlerowskim najeźdźcą.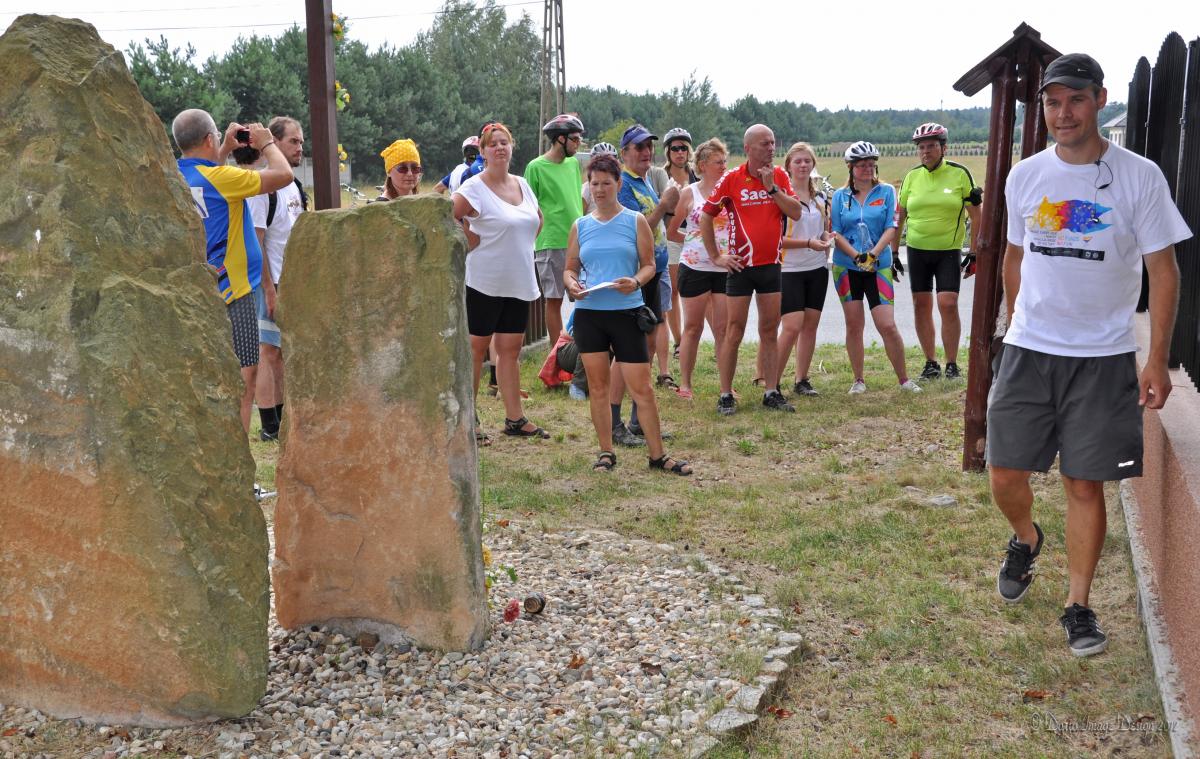 Drogą polną i dalej przez las dotarliśmy do Rezerwatu " Grądy nad Moszczenicą"
Powołany w 1994 roku rezerwat znajduje się w kompleksie lasu szczawińskiego. Położony jest wzdłuż lewego brzegu Moszczenicy, na południe od Kęblin.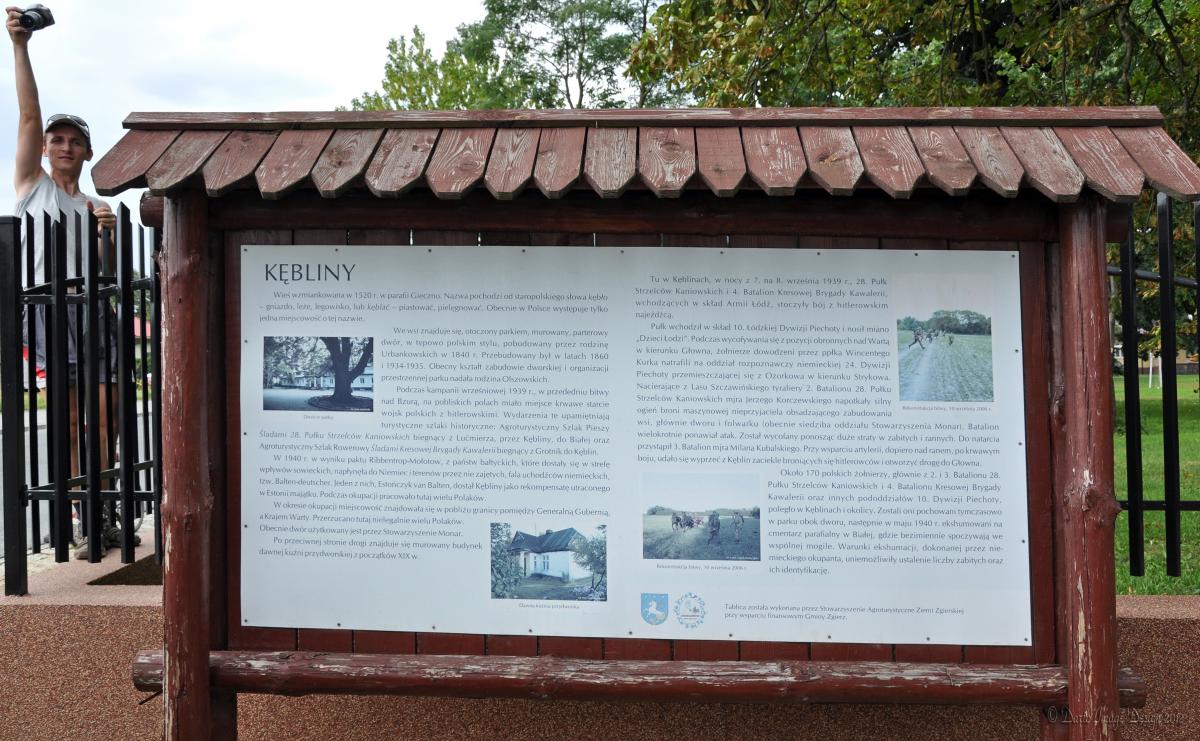 Na powierzchni 42 ha znajduje się wiele cennych gatunków drzew jak: dąb szypułkowy, klon, grab, jawor i jodła. Można tam spotkać widłaka goździstego i (jedyne stanowisko w województwie łódzkim) widłaka spłaszczonego.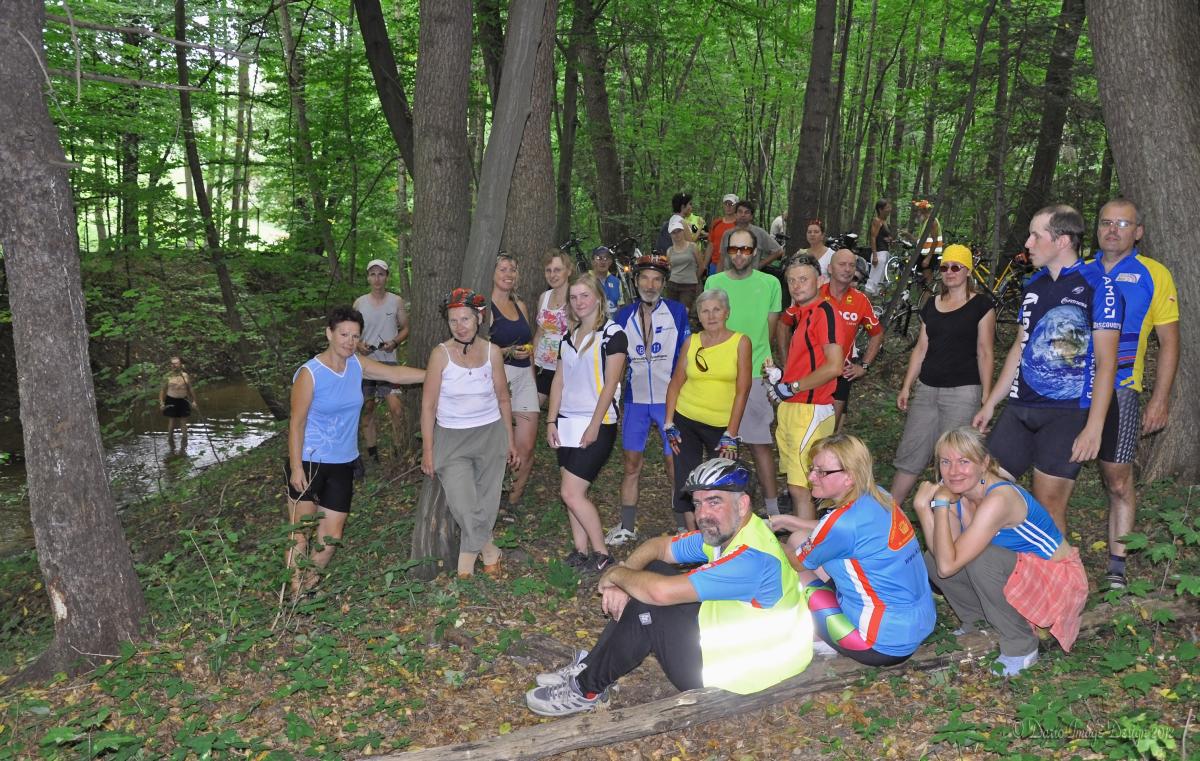 Zatrzymaliśmy się tam na dłużej, gdyż widok był niepowtarzalny. To po prostu trzeba zobaczyć. Podchodzili do mnie koledzy, dziękując za to, że ich przywiozłam w to przepiękne miejsce. Dzień był upalny, więc co odważniejsi wskoczyli do rzeczki, by oddać się rozkoszy chłodzenia stup. Jacek chciał nawet sprawdzić, czy nie da się popływać na głębokości 20 cm, tak był spragniony kąpieli.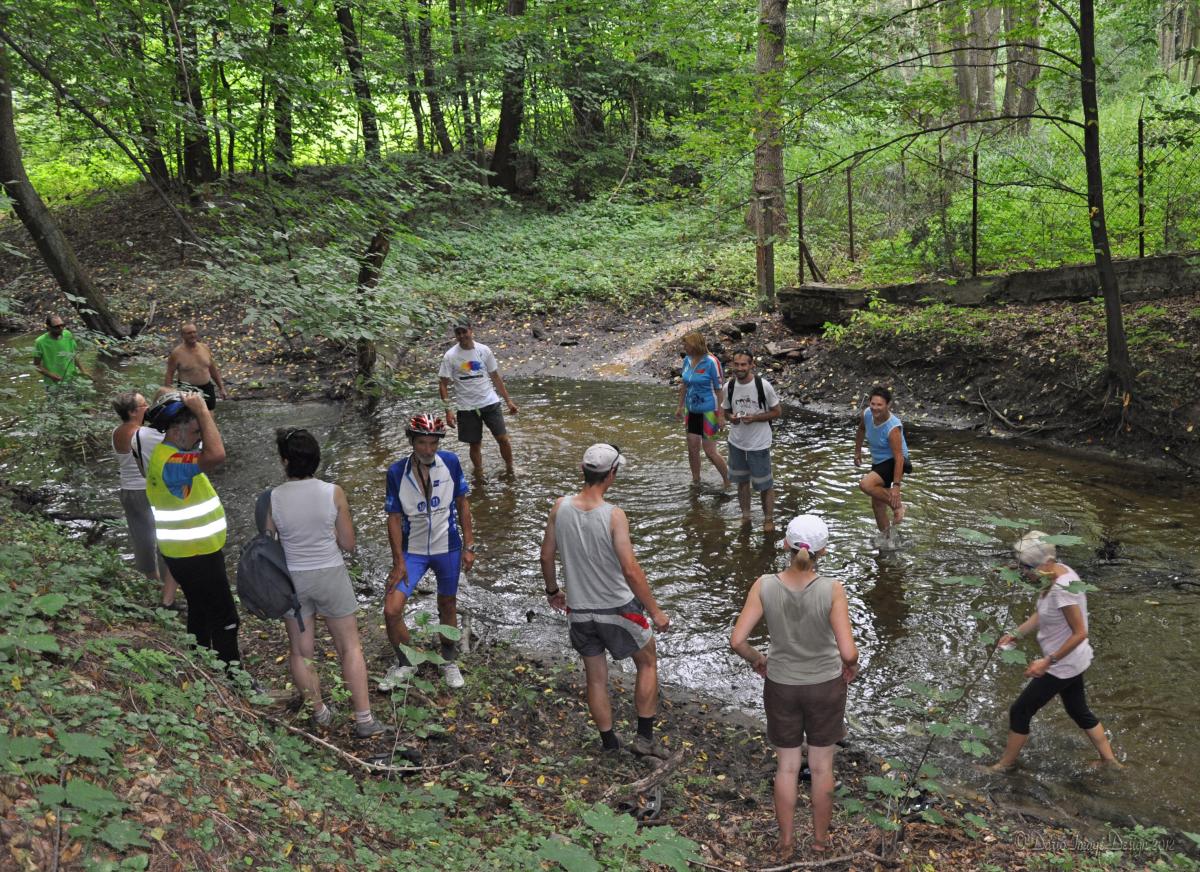 Podzieliliśmy się jeszcze wodą pitną, bo w niektórych bidonach już susza nastała , udaliśmy się przez Swędów wzdłuż torów kolejowych do Czaplinka i dalej do Łagiewnik. Tam czekała na uczestników niespodzianka Ogłosiłam mały konkurs z wiedzy o miejscach, które odwiedziliśmy. Byłam mile zaskoczona, że naprawdę wszystko zapamiętali. Były małe nagrody pocieszenia. Radośni po przejechaniu 70 km rozjechaliśmy się do domów. Wycieczkę prowadziła Jadwiga Mazurkiewicz
Zdjęcia "Dario"
Tekst: Jadwiga Mazurkiewicz
Zamieściła: Ewa B.